Click here to download ANTDIY to make dropshipping easier!
According to eMarketer's 2020 Holiday Shopping Report, eCommerce sales in the U.S. are projected to reach a whopping $190.47 billion this holiday season. Black Friday is expected to be the 2nd biggest day of the season, right after Cyber Monday, with sales estimated to reach close to $13 billion.
If you're a shopper, you're probably excited about the deals. But if you're running an eCommerce store or online business, you might feel some trepidation about whether or not your website is ready for the big day.
Here are some tips to help you take full advantage of this massive influx of online shoppers and reap the sales rewards.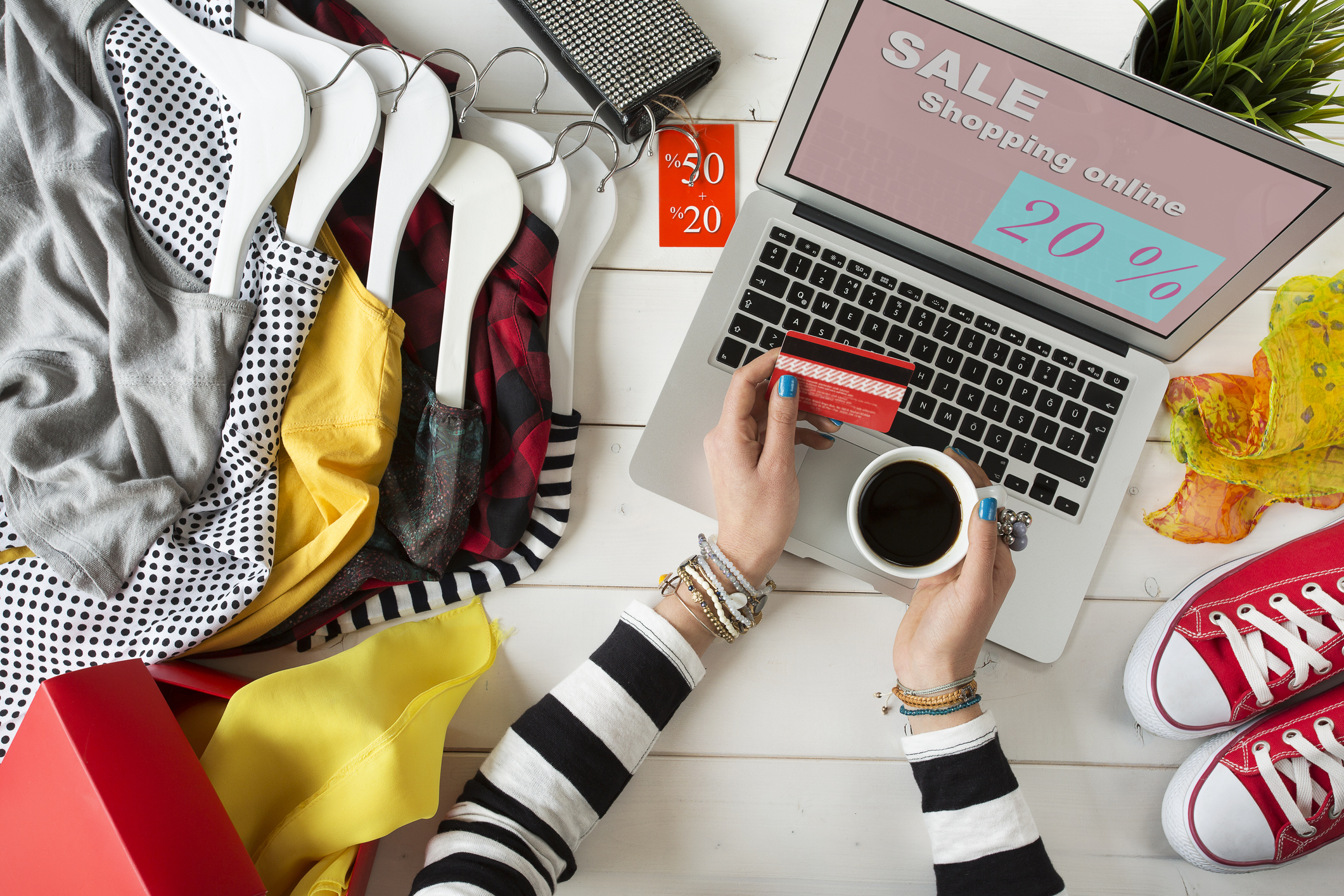 1. Start planning as soon as possible
Start planning for Black Friday now if you haven't started. A survey found more than half of consumers begin their holiday shopping or researching for Black Friday as early as October. This is the time to entice with coupon codes and special offers. The holiday weekend consumers will be in line and shopping, so don't wait until Thanksgiving weekend.
2. Test, test, test!
As mentioned earlier, industry experts are estimating a steep spike in online sales, so testing your site's speed and ensuring it can handle a traffic surge is extremely crucial. In fact, 46% of online shoppers said they would never return to a slow website.
Run performance tests ahead of time to ensure that record breaking sales won't slow down your site during peak shopping hours. Test the server load capacity and speed of your store and run tests for your homepage with tools like Google's PageSpeed Insights or k6 cloud. These tests will enable you to understand what the expected load is. DO NOT leave these tests for the night before the big day, and instead, start as soon as you can. Remember, the most important functionalities to test are your shopping cart and checkout pages.
3. Improve your store's SEO
Having a good presence on Google will enable your customers to easily find your products and special deals. If you sell on Amazon for example, you should probably know that 70% of Amazon shoppers don't ever click past the first page of search results. In order for your products to stand out amongst all the competition out there, it's essential that your products are easily discoverable.
Start by creating a dedicated landing page just for Black Friday, which is one of the more effective ways for targeting organic traffic. Next, begin building a keyword search strategy and do some research via Google Search to see which keywords are currently trending and ranking for Black Friday. Then, choose which of your products will go on sale and start writing descriptions for them that will sell and create a sense of urgency. Key phrases like limited time offer, only available on Black Friday and almost sold out are just a few to consider.
4. Choose the right products
Picking the products you want to promote this Black Friday as early as possible will really help with your inventory orders. Remember, you're not the only eCommerce business prepping for this holiday season, so the sooner you know which products you want going on sale, the quicker your suppliers will get your products ready.
Since the pandemic is still going strong in many regions of the world, we suggest considering products that have seen an uptick in demand. We're not saying that you need to entirely shift your business and switch products but do consider products that are in high demand now such as: home office & equipment, board games, health & beauty products, home & gardening and so much more. Adding a bit more variety to your store can really make an impact this Black Friday!
5. Make sure your store is mobile friendly
Offer your visitors easy navigation, zoom-in and zoom-out capabilities, quality photos and a quick load time. We suggest using Google's Mobile-Friendly Test tool to test how a visitor views your site on a mobile device. The tool allows you to easily review your site and indicates any pain points that needs optimizing. Just insert your site's URL and see how your page scores.
If you're an Amazon seller, consider optimizing your product titles. Remember, the title of your product listings is what will catch your potential customer's attention. According to Amazon's recommendation, it should include no more than 50 characters and you should capitalize the first letter of each word. Your product titles should also include key info such as brand name, color, size, material and packaging.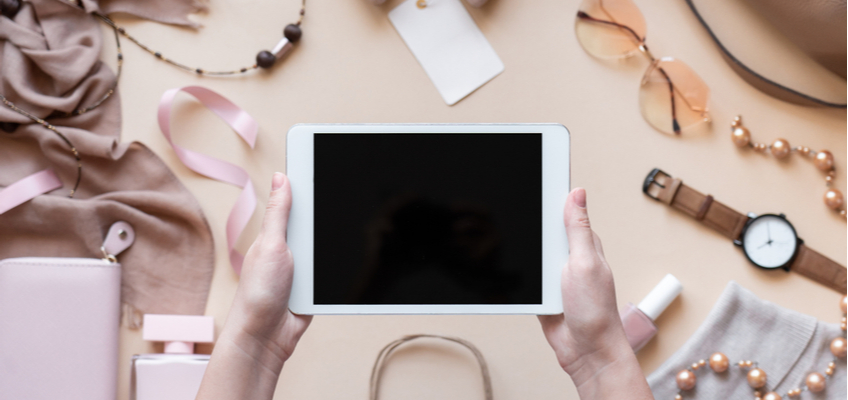 6. Use Social Media
Social media can be a great boon to your eCommerce business. Keep in mind that if you run advertisements on Facebook, the more engagement that you get through your advertisements, the better they do. Therefore, you'll want to create Facebook campaigns that are very engaging and shareable. Keep in mind that you don't just want to get your ad in front of eyeballs, you want to get those ads out to your target market.
"Sending an advert for your vintage soccer shirts to a person who loves ice hockey would be like trying to ram a square peg in a round hole."
As Black Friday and Cyber Monday approach, keep an eye out for hashtags that you can piggyback on. What hashtags are your consumers using and figure out how you can incorporate them into your boosted posts. Make sure that your social media plug-ins are integrated with Facebook and Twitter, so consumers can share your deals with their friends.
For eCommerce stores, Facebook has demonstrated that it is the most effective in driving traffic to eCommerce sites. In 2016, thepurchase rates increased 42% for eCommerce companies on Facebook.
The best way to market product on Facebook is to select a quality product image and add your logo and some text advertising your deals. Ensure that you start circulating that advertisement at least a few days in advance to build the excitement. If you don't advertise until the last minute, customers will only see your ad once and they'll be unlikely to click through. Remember, there are many retailers demanding their attention during this big shopping weekend.
A great example of Facebook marketing is the Jeulia Jewelry ad below. They created a great video of their product rotating 360 and simply added some classical music to it. Clicking on the ad takes you to the product page on their website.
7. Email Marketing Campaigns
Custora reports that over 25% of Black Friday sales begin with email marketing. Therefore, it pays to create your email marketing campaign well in advance. Email marketing gives you an opportunity to directly connect with your loyal customers and those who have joined your email list.This gives you the opportunity to provide them with a special discount for their loyalty.
Start your email marketing campaign at least a week prior to Black Friday to whet your customers' appetite. You want to pique their interest for the sales you'll be offering. Richard Lazarra​, eCommerce expert said:
"Because emails are so critical and deliver huge ROI, prepare your emails well in advance. Have the copy ready, the images ready, and the email prepped to go. Give yourself plenty of time and lots of opportunities to review everything prior to the big day."
You may want to start a month in advance and send weekly emails for four weeks until Black Friday. Send out an email the night before Black Friday and Cyber Monday. Finally, send out an email about the discounts on the big day. This will ensure that your list is well aware of the discounts that you're offering.
free、zonos duty and tax、orbelo、orbelo、ali express、buddha mega menu、tracking genie、product reviews、clicksit return center、auto currency switcher、fraud filter、langify、sesami: appointment booking、multi nnouncement bar maker、teelaunch print on demand、zonos duty and tax、buddha mega menu、globo pr rder、sesami: appointment booking、shipway order tracking、geolocation、section feed instagram feed、sesami: appointment booking、candy rack one click upsell、sesami: appointment booking、zonos duty and tax、sesami: appointment booking、order delivery date、section feed instagram feed、reviify aliexpress reviews、zonos duty and tax、advanced product options、product personalizer、report pundit、wholesale pricing discount、
ANTDIY Dropshipping
The best choice for Euro/US dropshippers to improve business efficiency

ANTDIY, a High efficiency free shopify APP ,The official partner of AliExpress, the only shopify App that can provide the best customer service.
If you feel like to try dropshipping, then don't miss ANTDIY, we have a variety of functions and perfect service, it can help you import products with one click, and can also help you place orders automatically, ANTDIY helps you source your assortment from a wide variety of reliable suppliers on 10 platforms, such as AliExpress,1688 dropshipping , Taobao, etc.ANTDIY, a High efficiency free shopify APP.
It's not terrible to be fired, but if you have been overly sad, you will not be able to return to your normal life. Hurry up and start your new journey.
Learn more
Join us