After you receive an AliExpress product order, you will need to purchase it from the supplier. Go to the Orders page to place the order.
In this article, you will learn:
What steps you need to take before starting the ordering process
How to place a single order
Steps to Take Before the Ordering Process:
You have an AliExpress account created.
How to Place a Single Order
To place a single AliExpress product order, follow the steps below:
Click on the Order Product button to start the ordering process.

ANTDIY will start processing your orders. ANTDIY will select the preferred shipping method according to your shipping settings and add the order to the Awaiting Payment section on AliExpress.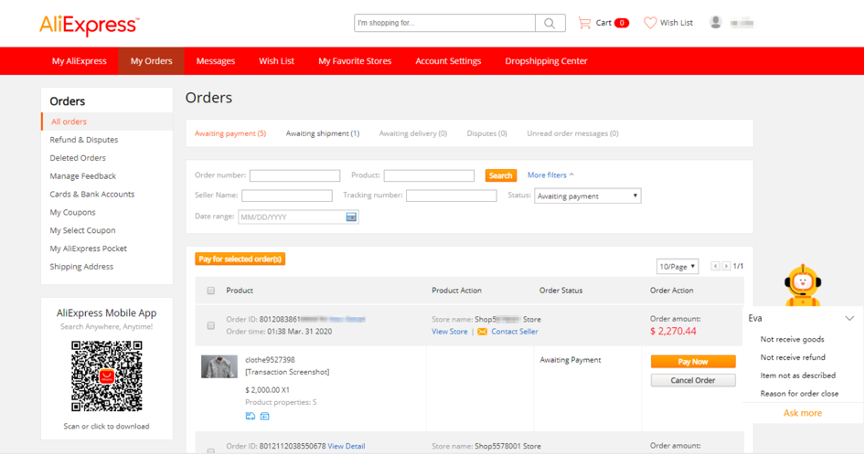 Enter your payment card details and pay for your orders on AliExpress.
Suppliers ships out orders within 2-7 days.