Once you decide what products you want to sell, you can add them to your Shopify store by following the steps below:
1. Go to the AliExpress.com website.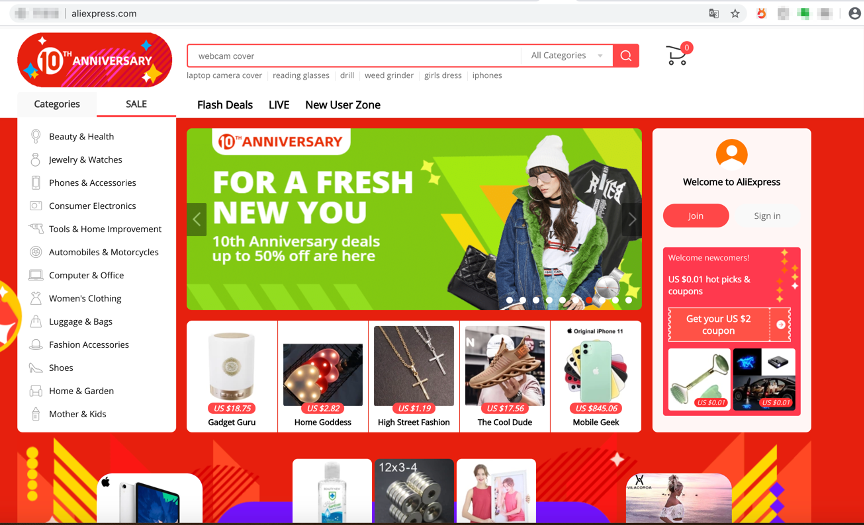 2、From here you can use the search tool, browse product categories or collections to locate your desired products.
3、To add a product, copy the URL of the product details page.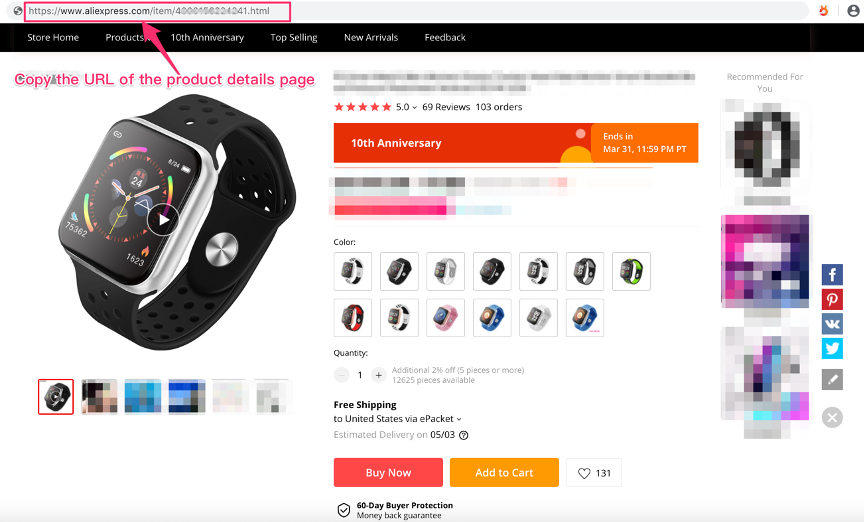 4、Go to the "Import List" page of ANTDIY, click the " Import product by URL " button, paste the URL into the input box and then click " Import ", the product will now appear on the "Import List" page.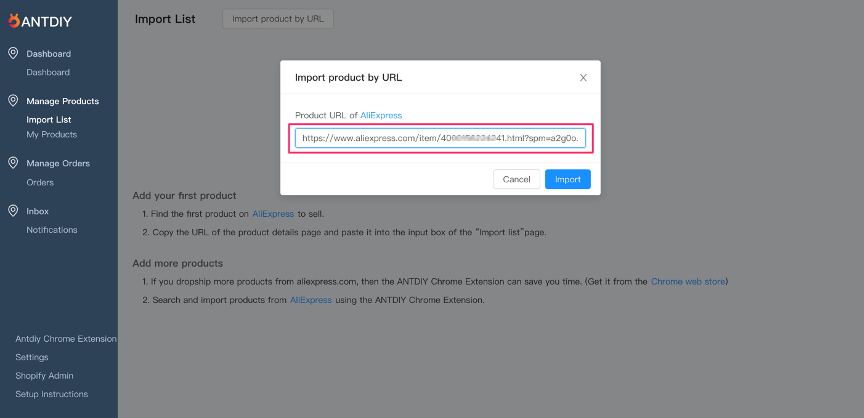 5、 Customize your products and then click "Import to store", these products will now appear within your Shopify store.