ANTDIY is an official AliExpress partner, you can find us on the official website of AliExpress, so this is true. AliExpress partners are third-party tools officially certified by AliExpress, which means If you want to start AliExpress dropshipping, then you can rest assured to use these tools, because they are safe and reliable, and have rich features that can meet the needs of dropshipper. ANTDIY is the fastest APP to become a partner of AliExpress, so ANTDIY is worth trying. It is the best choice for Euro/US dropshippers to improve business efficiency.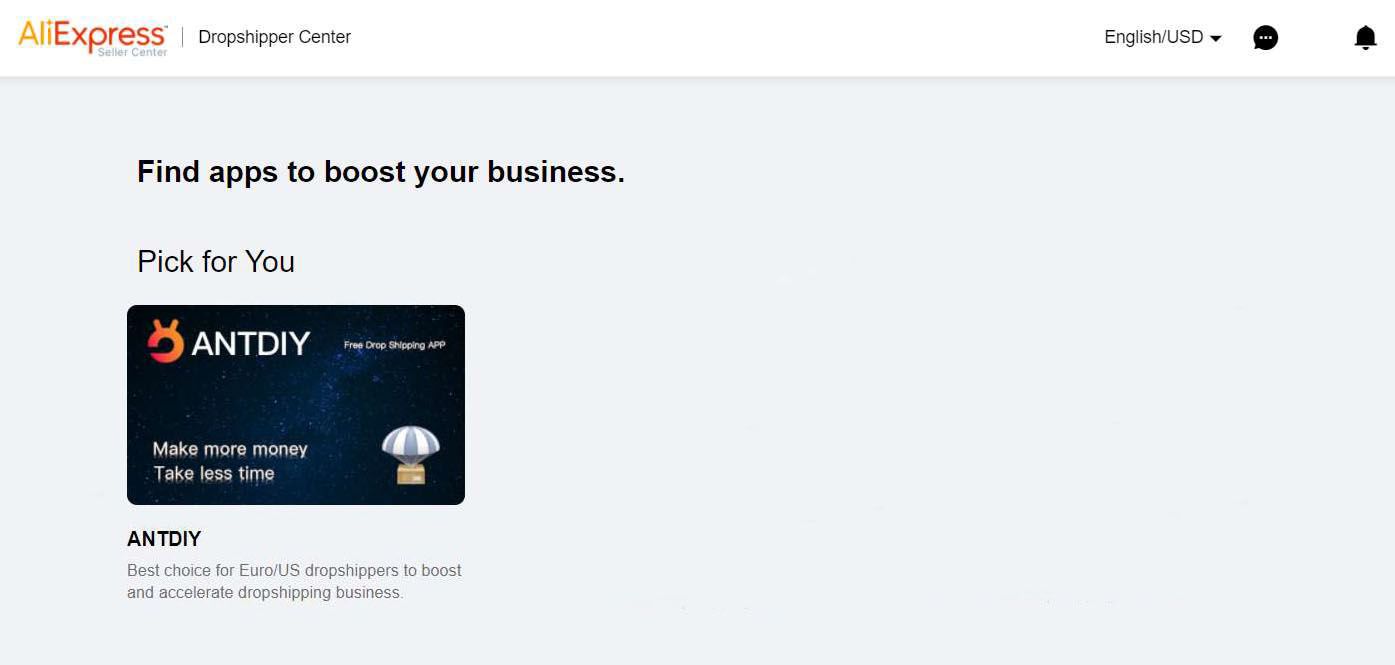 1. What is ANTDIY?
ANTDIY is a dropshipping app that allows you to find all kinds of products to sell online, add them to your Shopify store, and start selling now. Never worry about packaging or shipping, and focus on developing your business.
Directly connected to the Alibaba platform, we provide you with access to billions of products. Our supply chain innovations enable us to offer you good prices by connecting you with suppliers from AliExpress,1688, and other platforms.
ANTDIY provides dropshippers with a one-stop solution to purchase cross-border products as simply and reliably as they do from local quality suppliers.
ANTDIY's character characteristics
lRefreshing-one-click shop
lEasy-going-no MOQ
lTalkative-perfect customer service
lEfficient-automatically fulfill your order
lSocial expert–have the highest quality source of AliExpress
2. ANTDIY VS Oberlo
Are the Differences Between the Two Important?
Of course Yes!
Dropshipping is a huge market in 2020, more and more people are sharing this piece of cake, if you are not able to improve your efficiency by choosing a more efficient dropshipping app, you could be preventing your company from truly lifting off into something big.
But what exactly do we mean by efficiency, and why could Topdser helps you to take your Shopify dropshipping store to the next level?
let us show you why you should choose us over one of our biggest competitors. Oberlo also offers a similar service to us, with one key difference – whilst we have almost every feature that Oberlo has to offer, we focus on key aspects that we believe are pivotal to you successfully running a Shopify store.
ANTDIY–Best choice for Euro/US dropshippers to boost and accelerate dropshipping business. It has more comprehensive functions and easier operation, so it is very suitable for dropshipping beginners. It can help you import products from AliExpress stores with one click. There is no need to paste the URL back and forth. After importing the product, you can select product pictures, add and manage suppliers, and use the overring function to cover products, which can save a lot of time.
ANTDIY also provides a hot product recommendation function. Each category has a different hot product display. This hot list is refreshed every minute, so this allows you to grasp the market trend in real time and also helps you find better supplies. Quotient.
In terms of order business, ANTDIY can synchronize all orders, whether they are from ANTDIY or not, you can manage them uniformly here, and ANTDIY can also generate monthly reports, which can help you manage your own marketing strategies.
For specific differences, you can refer to this table.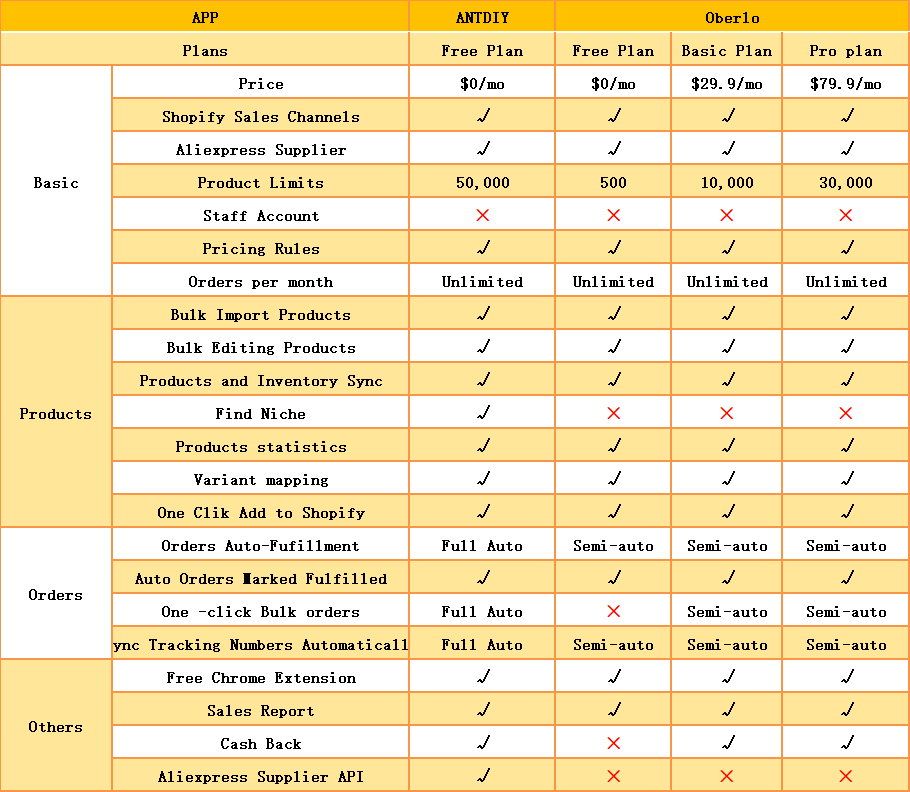 Of course, another highlight of ANTDIY that cannot be ignored is that you can use these functions for free! Owning ANTDIY means buying an Oberlo pro plan!
If you are interested in ANTDIY, you can download it and try it! If you encounter trouble in this process, don't worry, contact us immediately! We have the best customer service, which will definitely help you. ANTDIY has only one wish, that is,'make more money, take less time'.
Learn more
Join us